Table Talk Ep. 1
Welcome! in todays episode of table talk we review the 3 biggest mistakes we made as a new agent and what you can do to avoid them. May our mistakes be a lesson in your future endeavors and help you build a thriving real estate business. Enjoy!
Mistake #1 – Time Management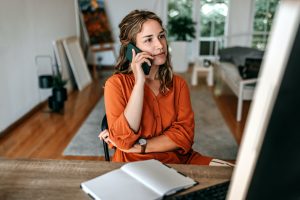 There's an old saying, "If it's not on your schedule, it doesn't exist." I am a firm believer in having a structured daily schedule to get through the day. Time is so critical and we don't get it back if we waste it. So use your time wisely. As real estate professionals it's easy to get distracted with all the noise, countless "coffee meetings" with lenders and title reps, endless happy hours and so on.
But ask yourself, how is any of that actually going to grow your business? Could you be doing something more productive? Now, I am not saying to never go out and network. What I am saying is pick and choose how you spend the most precious currency there is – your time.
So how do you manage your time?
There are various methods for high level time management. A planner, a schedule print out, calendars, or phone apps. Personally, I enjoy using an app called "structured" and it works wonders. We constantly have our phones next to us, so why not use it productively? I am not a fan a physical planners which is why I chose to go digital.
How To Schedule
Find what works for you. For me, I schedule my week on Saturdays or Sundays and plan for the next 7 days. Start with recurring tasks that do not change. For example, if you lead generate every day Monday – Friday 9am to 10am, make that task and set it as recurring. That way it's one and done. You never have to mess with it again.
From there move on to other items you know you need to complete before the week is over or give yourself a specific deadline.
Give yourself time for appointments in the afternoon and if you have none you can revert back to other tasks you did not finish that day.
One side note here before we move on to the next section…
When you schedule a task make sure you give yourself a realistic amount of time to be productive or complete the task. If you don't compete the task in the time you gave yourself, that's okay! Move on to the next task and revisit it later in the day when you have free time.
If you don't allow yourself to move forward you will get stuck on one thing and won't be very productive. It's all psychological. Your brain is extremely powerful and if you get little bit done with every task for the day, rather than staying stuck on one item, I promise you will fee quite accomplished!
One last thing I want to say here about setting a schedule and following it. Being a real estate agent is great and the flexibility is amazing. But don't get to comfortable and lazy either. When I was struggling as a brand new agent, I came to this eye opening realization…."If I don't follow my schedule, i'll soon be following someone else's." Now that's a tough pill to swallow.
Mistake #2 – Discounting Our Services (People Pleasing)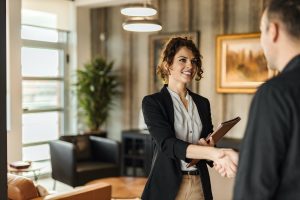 Moving on to our next topic of the hour, People Pleasing. When I first started I wanted and needed to make deals happen and I was ultra quick to give up my commissions or discount my self to score a listing or a buyer the moment an objection came up. I learned real quick I needed to stop and that I can not please everyone no matter how awesome my services were.
And just a side note, every time we discounted our services for a client, all of those transactions ended up being a nightmare and required more work and attention than any other transaction. Every. Single. Time.
And it wasn't just discounting commissions, it was paying for things I had no business paying for as well. Cleaning, staging, paining, etc..
Look, I am not saying none of that is a bad idea. If paying out of pocket for things for your clients are part of your value propositions then good for you.
It just wasn't for me.
After several headache transactions, we ultimately reached a point in our business where we were comfortable walking away from a potential client if they cant see the value we provide. Our commissions are what they are. And if all they are concerned about is saving a buck or two, they aren't the right client for me. There's plenty of agents out there who will discount themselves to death and back. Just not me.
Mistake #3 – Trying To Master Too Many Lead Gen Techniques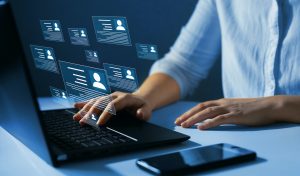 This mistake was big one. Countless hours and thousands of dollars wasted to figure out what works and what doesn't.
In the beginning, we tried to master too many lead generation skills and was never great at any of them. Our focus was spread too thin.
From consistent open houses, 40,000 monthly mailers, door hangers and flyers, Facebook, Google, YouTube, paying lead generation companies, etc..
It was all too much to handle for us.
Something had to change. And it did.
Unfortunately we didn't have anyone to coach us on what to do and didn't have a mentor or marketing guru. We wasted so much money and time through trial and error until we finally came to a conclusion on what to focus on and how we should build our business: Digital Marketing.
One day it just clicked. Everyone and their mother is on the Internet and social media constantly. The amount of time someone spends on the internet or social media platforms is staggering. So that's when I realized I can build a business through digital marketing. Except there was one problem…money.
By this time I didn't have a ton of money to spend on social media or lead generation companies. Plus, I just got burned by a digital marketing company anyways so I wasn't thrilled at the idea of paying another company when most of them are junk. So began the research phase. I had to DIY this and make it work. I had no choice.
Fast forward to today, We have built a successful business through online marketing campaigns. We generate thousands of leads a month for our team and our agents within our brokerage. We have our own digital marketing company now called Goldstone Digital, which is a sister company to Greystone Realty.
So what's my advice?
Find what works for you. Start with 1 lead gen technique and become great at it. The add another. Rinse and repeat. The important part here is to not burn yourself out. Save your time and your hard earned dollars and focus on one thing at time. Stop trying to be a "jack of all trades but a master at none."
Bonus: Mistake #4 – Paying Crappy Lead Gen Companies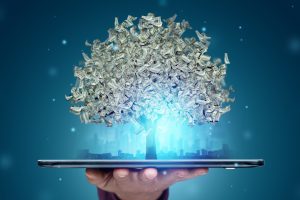 I kind of touched on this in the last section but this topic here deserves it's own section. Probably it's own article.
Be extremely cautious of these lead generation companies out there. Especially the ones who promise the moon. Look, if it's too good to be true, it is.
Most lead generation companies are like vultures, they prey on real estate agents constantly. And most of them never deliver and soon find themselves out of business. It's a crap shoot on which ones are good and which are bad. If you must pay for a lead generation company, find a legit agency who will market and run tailored advertising campaigns through YOUR ad accounts.
You're spending the money so it should be your brand and image consumers see online, not the lead providers. Find someone who you can have a personable approach with and match your specific needs for digital marketing.
I you want to check out our digital marketing agency, go to GoldstoneDigital.com
Closing
Well there you have it! The 3 biggest mistakes we made as new real estate agents. Let me know what you think in the comment section below. And if you have a topic you would like us to cover let us know and we will be happy to cover.
By the way, all of these articles will have a video and you can listen or watch on various platforms such as YouTube, Apple Podcast, Spotify, and of course, here on the Greystone site. Links below.
Thank you all and have a blessed day!
YouTube: https://www.youtube.com/@greystonerealty/playlists
Spotify: https://open.spotify.com/show/1hT9hmSpmgo3adUt9ky1Ln
Apple Podcast: https://podcasts.apple.com/us/podcast/realtor-table-talk-|-greystone-realty/id1654278178